September 2009 U.S Temperature Averages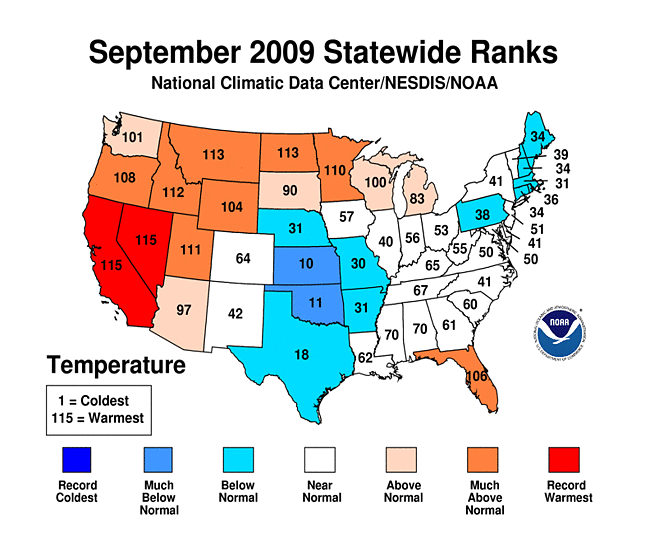 U.S. Temperature Highlights

Below-normal temperatures across parts of the south and Northeast were offset by record high values in the West and above normal temperatures in the Northwest and northern tier states resulting in a higher average temperature for the contiguous United States.


Both California and Nevada experienced their warmest September of the 115-year record. Additionally Montana and North Dakota posted their third warmest, Idaho its fourth warmest, Utah fifth warmest, Minnesota sixth warmest, and Oregon registered its eighth warmest.


On a regional level, the West experienced its warmest September on record. The Northwest and West North Central experienced their sixth and eleventh warmest such periods. Below-normal temperatures were recorded in the South and Northeast.
Applied Climate Science
School of Natural Resources