July 2010 U.S Temperature Rankings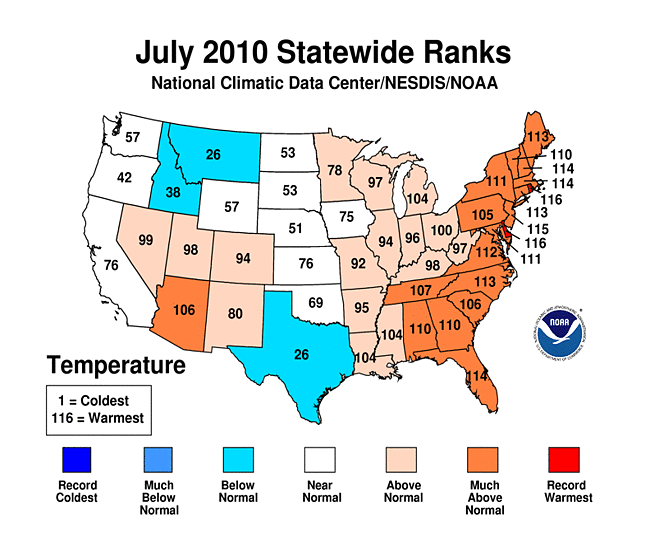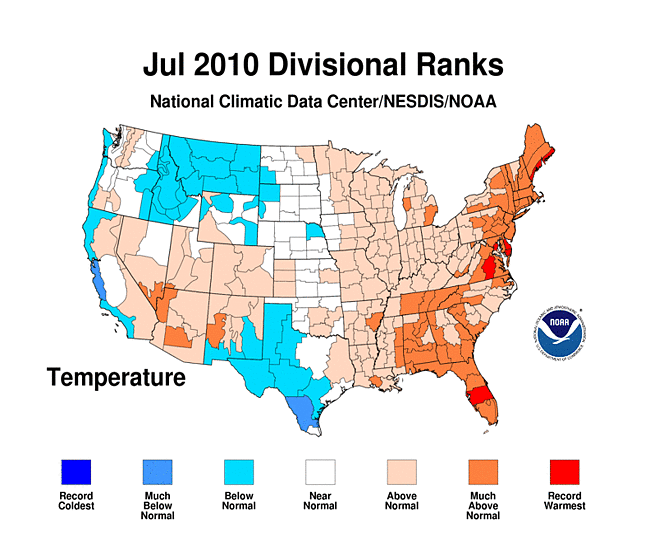 National Overview:
T

Temperature Highlights - July
Persistent high pressure systems continued to dominate much of the eastern United States during July, resulting in a nationally averaged temperature that was warmer-than-normal.
The intense heat either tied, or shattered, July monthly temperature records in several East Coast cities, including Washington D.C., which recorded an average temperature of 83.1°F (28.4°C). This tied July 1993 for the warmest for any calendar month on record. Other July monthly temperature records were broken, or tied, in Atlantic City, New Jersey and Hartford, Connecticut.
It was the hottest July on record for Delaware and Rhode Island. Along the East Coast, each state from Maine to Florida ranked in its top ten warmest. Only Montana, Idaho, and Texas had average temperatures that were below-normal for the month.
The Southeast and Northeast climate regions experienced their third and fifth warmest July on record, respectively. Of the nine climate regions within the contiguous U.S., none experienced an average temperature in the below-normal category.
.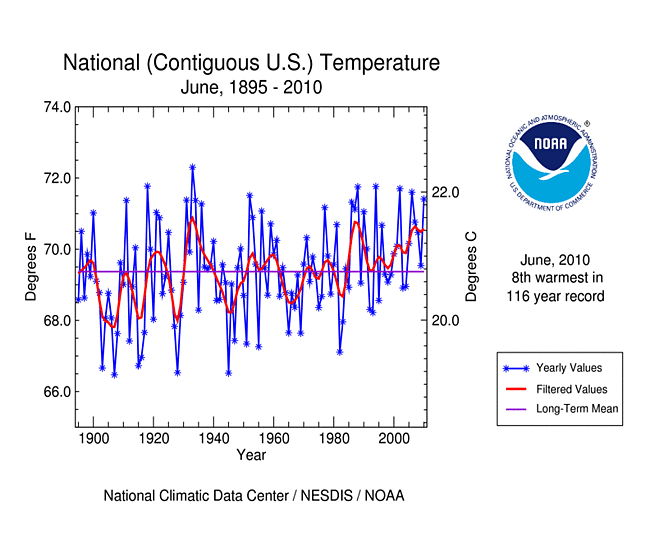 Use this link to get the graph for each state: NCDC June Temperature Time Series for Each State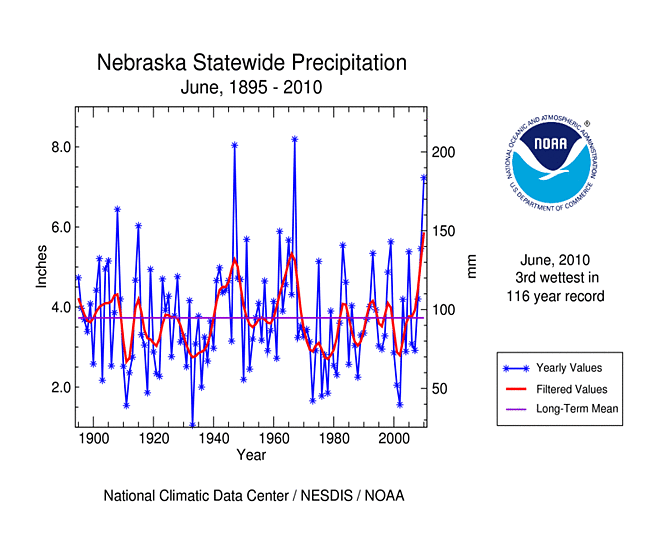 Animation of daily temperature anomalies, June 2010