March 2010 U.S Temperature Rankings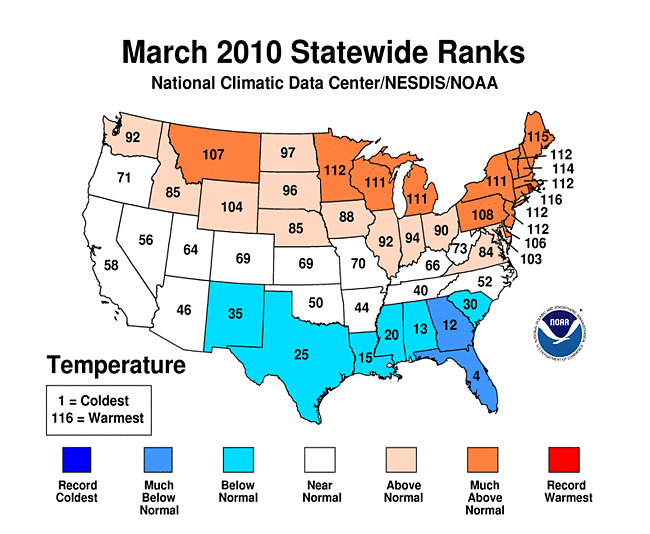 Temperature Highlights - March
For the month of March the temperature, averaged across the contiguous U.S., was above normal. Several storms developed along the Atlantic Coast, bringing below-normal temperatures to the South and Southeast, while bringing warm and wet weather to the Northeast and East North Central regions.
On a statewide level, Rhode Island had its warmest March on record. It was Maine's second warmest March, New Hampshire's third warmest, and the fifth warmest for Massachusetts, Connecticut, New Jersey, Vermont, and Minnesota. Five other states (for a total of thirteen) also had a March average temperature among their ten warmest..
Cooler-than-normal temperatures prevailed across the Gulf Coast states, plus New Mexico, Georgia and South Carolina. This cool pattern was most pronounced in Florida which experienced its fourth coolest March on record.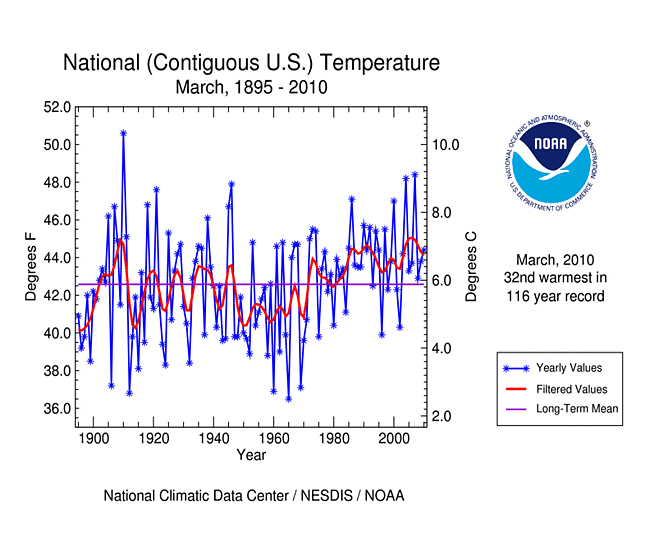 Use this link to get the graph for each state: NCDC March Temperature Time Series for Each State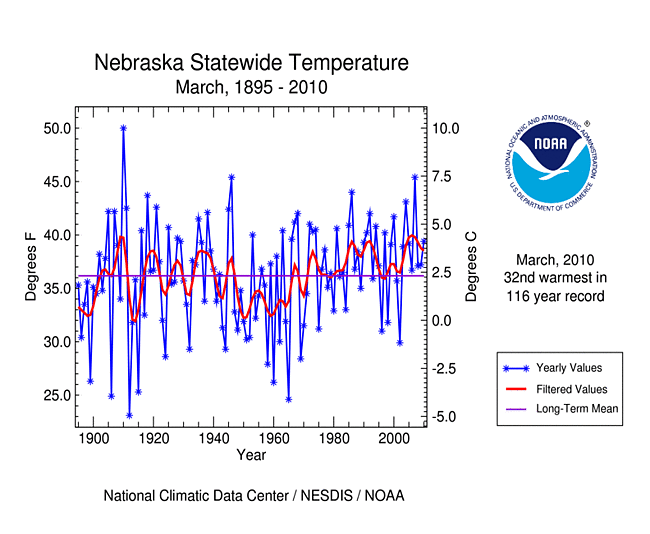 Animation of daily temperature anomalies, March 2010