Monitoring the Global Climate - Monthly Temperature Anomalies, Summer 2009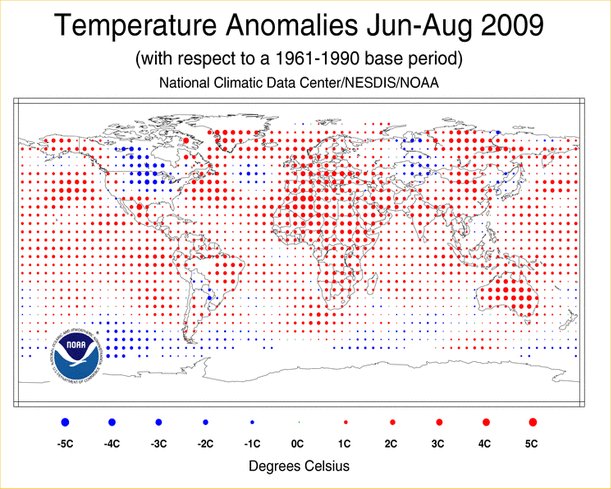 Summer Season (June-August, 2009):
The seasonal temperature for the worldwide ocean surface ranked as the warmest on record. The combined global land and ocean surface temperature during June-August 2009 was the third warmest on record, behind 1998 and 2005. The data record extends back to 1880. During the season, warmer-than-average temperatures engulfed much of the planet's surface, with the exception of cooler-than-average conditions across most of the northern contiguous U.S., the southern oceans, northern Atlantic Ocean, and parts of Canada, southeastern South America, and central and eastern Asia.
LINK: August 2009, Globe was 2nd Warmest since records began in 1880
LINK: Other months